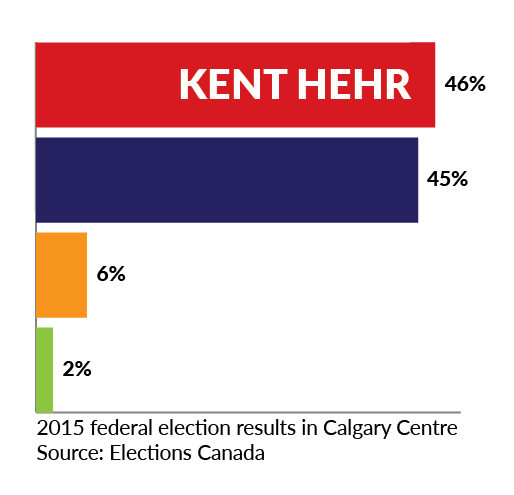 VOTE NOW. Advance polls are open 9 am -9 pm, Oct 11-14. Find out where to vote and what to bring.
In 2015, we made history in Calgary Centre. With the support of people like you, I became the first Liberal elected in Calgary in nearly 50 years!
But, man, it was close. I won by just one per cent (700 votes). Every. Vote. Counted.
For four years, I have worked hard every day to be a strong progressive voice – your voice – for all Calgarians. Some of our government's accomplishments I'm most proud of are:
Serious and realistic climate action, banning single-use plastics and protecting the places we love.
Pushing for common-sense gun laws.
Cutting child poverty in Alberta in half.
Putting more money in the hands of the middle-class
Funding the construction of 1,200 affordable housing units in Calgary. I will not rest until another 5,000 are built.
Protecting LGBTQ rights.
Strongly advocating for the new Accessible Canada Act, the most significant piece of legislation for the rights of persons with disabilities in 30 years.
In 2019, the race is just as close, and I need your help.
We are facing a clear choice this election. We can go back to a time when we had no voice. Or, we can work together to re-elect a Liberal to Ottawa.
VOTE NOW and re-elect Kent Hehr. Advance polls are open 9 am -9 pm, Oct 11-14. Find out where to  vote and what to bring.
Your voice. Your vote. Make it Count.